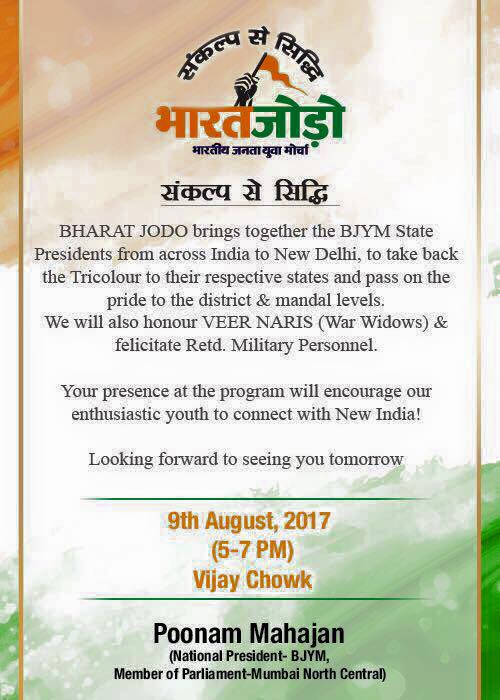 Bharat Jodo Abhiyaan
August 9, 2017
Bharat Jodo Abhiyaan
To be a part of this aspirational abhiyaan at vijay chowk New Delhi was a privilege in itself .
Let's unite India again & take our nation forward into a new golden era of New India with Bharat Jodo Abhiyan.
Param Veer Chakra awardee Hon. Captain Banna Singh ji flagged off the abhiyan which aims to unite the youth of India.
Our dynamic president bjym Poonam ji Mahajan felicitated the Veer Naris(war widows) of our brave Indian soldiers who have bestowed their lives protecting our Nation.
Under the leadership of poonamji Mahajan it Truly was a aspirational and inspirational launch of Bharat Jodo Abhiyan.