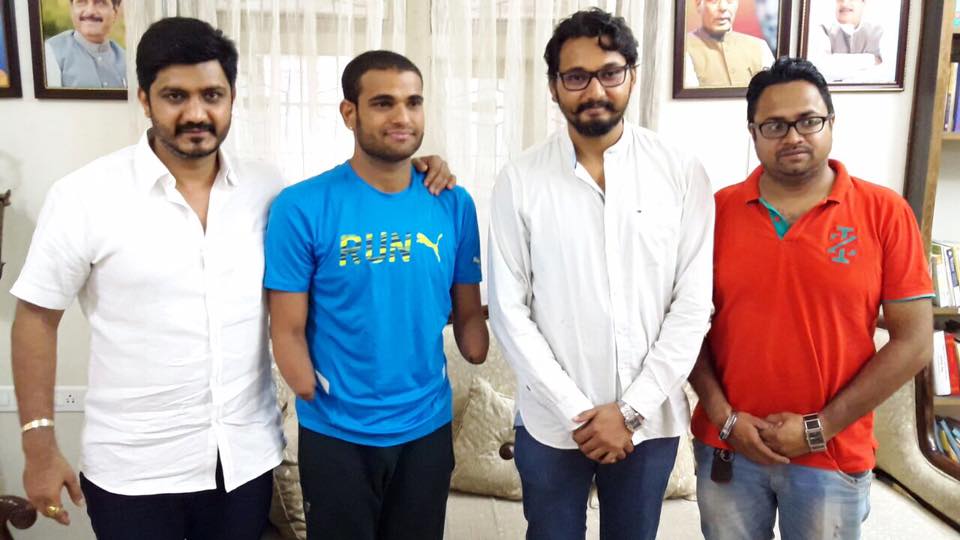 Felicitation of Paralympian Suyash Jadhav
September 19, 2016
And he said … "आपल्या कढें जे नाहीं त्याचा विचार नाहीं करायचा , जे आहें ते घेऊन पुढ़ें चलायच" …
Golden words of wisdom coming from Suyash jadhav the only athlete from Maharashtra to participate in Paralympics 2016 in Rio . Suyash lost his hands at age of 13 in a accident ,but it never affected his dream to become a professional swimmer .. He is one of the only 3 athletes in india who can swim 50 m in one breath .
Svayambhu foundation felicitated Suyash Jadhav on Sewa diwas with a cheque of ₹11000/- and also assured support for his dream to get a medal in the upcoming Tokyo Paralympics in 2020 ..

Salute to the spirit of this amazing sportsman 👏🏽👏🏽
Jai hind