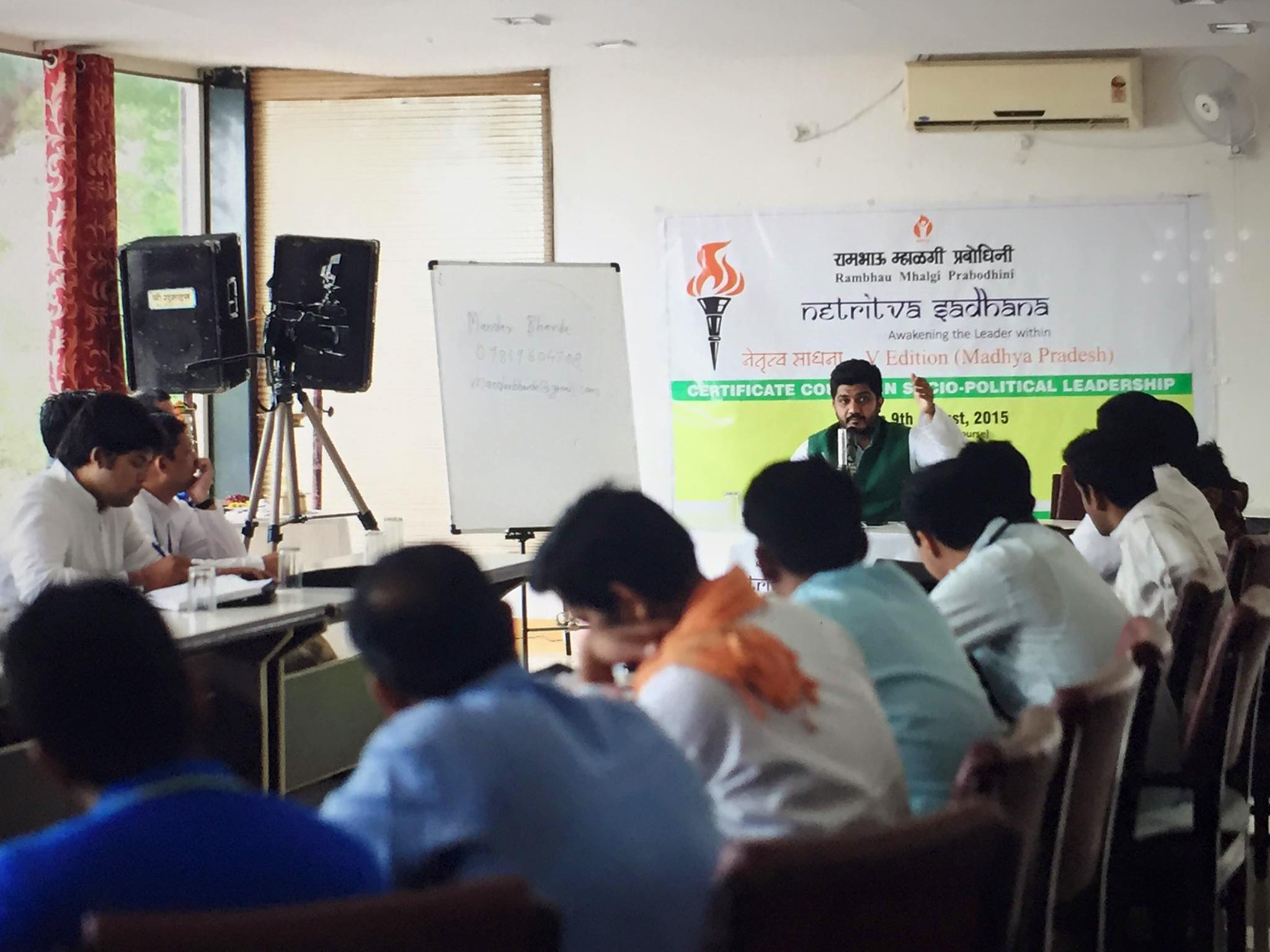 Naitrutava Sadhana
August 11, 2015
Was a honour and privilege to be invited as a Resource person for the second consecutive year, during Netritva Sadhana- V at held at Maheshwar, Madhya Pradesh during 7-9 Aug 2015.
At banks of the serene Narmada river had the opportunity to speak on the topic of 'Art and Science of Election Managment ', Pleased to express that it was one enthralling session. 44participants in the age group of 25-35 belonging to 10 different states of the country with backgrounds varying from being Lawyer, Chartered Accountant, Interior Designer, Engineers, Entrepreneurs, MBBS, MBA, Businessman, Politician, social workers had come to learn leadership lessons.
Conceptualised in the year 2012 by RMP's DG Dr Vinay Sahasrabuddhe, NS has over the years trained and groomed hundred's of individuals coming from diverse backgrounds RMP has been fortunate to have participation from senior leaders like Shri Ram Naik, Smt Smriti Irani, Smt Nirmala Sitharaman, Shri Prakash Javadekar, Smt Meenakshi Lekhi among others as resource persons to groom the future leaders, in its previous Netritva Sadhana editions.
Interaction with inquisitive minds is what gives you the best impetus and that's what I gained from this riveting exchange of thoughts. Sharing knowledge is gaining along with growing is what I firmly believe ..