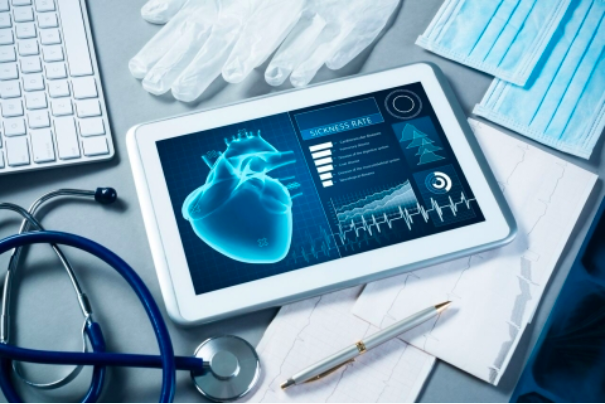 Why A Young Society Like India Cannot Afford To Ignore Post-Covid Healthcare
October 3, 2020
https://swarajyamag.com/ideas/why-a-young-society-like-india-cannot-afford-to-ignore-post-covid-healthcare
Since the spread of the Covid-19 virus, our discourse and delivery associated with the pandemic is all but proactive. Consequently; global economic recession, decaying health infrastructure, and rapid deterioration of public health has emerged as an immediate global crisis.
Despite the evidently obtuse reflexes in containing the virus, little discourse is focused upon how post-Covid trauma is an equally perturbing concern. Patients recovered from Covid-19 are showing persistent symptoms of weakness, breath shortness and depression.
This indicates an urgent need for a coherent response strategy to post-Covid healthcare for the global population. This is especially true for the Asian subcontinent and Africa, where the population is majorly young and under threat to develop life-long multi-organ ailments. It could hamper their productivity and slow down economic growth in this region.
In India, this year alone 6.15 million people have been infected and close to 1 lakh deaths have been reported as of 29 September 2020. State governments have ramped up medical facilities, testing has drastically increased, innovative isolation techniques have been implemented, stadiums have been converted into medical facilities but nonetheless, post-Covid recovery is still negligent within the Covid healthcare protocol.
The focus has shifted to economic growth divorced from healthcare, diluting the question: how can a sick population build a country?
Upsettingly, research has indicated post Covid-19 complications for recovered patients are like that of complications faced by patients who recovered from 'severe acute respiratory syndrome' (SARS), which emerged in 2003.
A undertaken in Hong Kong showed that two years after the disease, one in two SARS survivors had much poorer exercise capacity and health status than those who had never had the disease. Only 78 per cent of SARS patients were able to return to full‐time work one year after infection.
Given the similar, multi-organ effect of Covid-19 on the body, survivors may have a variety of long-term effects on their organs, including what are calling 'post-Covid lung disease'. Looking at the organs that are affected during infection could give an idea of where the long-term effects on the body are likely to manifest.
Heart: Imaging tests taken months after recovery from Covid-19 have shown lasting damage to the heart muscle, even in people who experienced only mild Covid-19 symptoms. This may increase the risk of heart failure or other heart complications in the future.
Lungs: The type of pneumonia often associated with Covid-19 can cause long-standing damage to the tiny air sacs (alveoli) in the lungs. The resulting scar tissue can lead to long-term breathing problems. Lung fibrosis is also a common problem faced by patients in post Covid-19 recovery. Initial scarring of lungs and inflammation gives way to fibrosis. In some cases, lung fibrosis may also affect the cardiac health of an individual causing Cor Pulmonale which occurs as a complication of severe lung disorders.
Brain: Even in young people, Covid-19 can cause strokes, seizures and Guillain-Barre syndrome; a condition that causes temporary paralysis. Covid-19 may also increase the risk of developing Parkinson's disease and Alzheimer's disease
Covid-19 can make blood cells more likely to clump up and form clots. While large clots can cause heart attacks and strokes, much of the heart damage caused by Covid-19 is believed to stem from very small clots that block tiny blood vessels (capillaries) in the heart muscle.
Other organs affected by blood clots include the legs, liver and kidneys. Covid-19 can also weaken blood vessels, which contributes to potentially long-lasting problems with the liver and kidneys.
People who have severe symptoms of Covid-19 often must be treated in a hospital's intensive care unit, with mechanical assistance such as ventilators to breathe. Simply surviving this experience can make a person more likely to later develop post-traumatic stress syndrome, depression and anxiety. Much is still unknown about how Covid-19 will affect people over time. However, researchers recommend that doctors closely monitor people who have had Covid-19 to see how their organs are functioning after recovery. It's important to remember that most people who have Covid-19 recover quickly. But the potentially long-lasting problems from Covid-19 make it even more important to reduce the spread of the disease by following precautions such as wearing masks, avoiding crowds and keeping hands clean.
The pandemic has necessitated us to recalibrate our healthcare infrastructure and extend it to the mental health of patients and doctors alike. The Indian Medical Association (IMA) has devised a helpline number for the mental health of the doctors serving under harsh and unpredictable conditions. The constant fear, quarantine, isolation and social distancing in the times of a raging pandemic has been psychologically distressing for many people. In response to this, interventions to counsel patients suffering due to the pandemic through 'non-psychiatric' and 'psychiatric' interventions is essential.
Interventions through 'tele-psychiatry' and 'digital-psychiatry' should be emphasised upon and policies should be framed for the same. For instance the 'Aarogya setu' can include a component which aids mental health, this component could include puzzles, basic problem games, meditation techniques, yoga videos, soothing visual and mellifluous audio, and introduce mediums which can alter the state of mind from stress to calmness.
The Union Health Ministry has issued for follow-up care and well-being of all post Covid-19 recovering patients. It is a holistic approach that emphasises on yogic exercise and a balanced diet supplemented with AYUSH medicines.
Prime Minister Narendra Modi on 22 October 2019, at a meeting with the members of US India Strategic Partnership Forum, USISPF emphasized that "." To revive the economy and build a "New India" we must focus on post Covid-19 health services that will ensure our youth population remains healthy and strong.
Siddharth Shirole is an elected member of the Legislative Assembly of Maharashtra. Sahil Deo is a co-founder of CPC Analytics, a data-driven policy consulting firm with offices in Pune and Berlin.